Sometimes I think the most incredible job in the world would be to go to weddings. Like every day. Not to plan them or photograph them or cater them, but to watch and experience them. Granted, I've never planned a wedding, but the love, joy and family togetherness melts my heart regardless of how well I know the couple or not. Linking up with
Neely
,
Amber
and
Casey
today for their fabulous Valentines challenge. Today, weddings!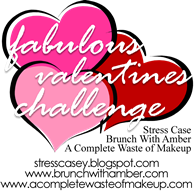 What are my favorite parts of weddings?
Sharing
in such a special day with the bride and groom. I wouldn't care if the wedding was in someone's living room or a beautiful castle in Europe. Such a treat to witness so much love.
Dressing Up.
Michael and Nicole

's wedding; May 2011.
Gordon and Katie

's wedding; July 2011.
Dancing.
I don't think I will ever, ever, ever forget dancing with my dad's side of the family when my cousin Michael got married last May. So many things about that night make me laugh to this day.
Themes.
It
is so neat to see all the special touches that brides and grooms include in their day. Above, we got to take a train to the ceremony for our friend Tim
'
s wedding in 2008. It was straight out of Dr. Quinn Medicine Woman, I tell you, but so perfect because of how it encapsulated the bride and groom.
And even though any wedding of mine is years away, I love looking at
engagement
/
wedding
pictures online. What do you love about weddings?